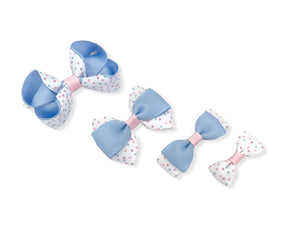 Super adorable pastel polka print in a variety of sizes.
Small Boutique - approx 3.5"
Standard Triple Pinch - approx 3"
Double Stack pinch - approx 3"
Mini Bow - approx 2"
We use alligator clips and our bows clip to your childs right hand side. If you'd like the left hand side please leave a note on checkout.